Here's the latest scoop on Phuket's "Test and Go" scheme.
OR –
"Can I go sailing in Thailand yet ?????"

31st Jan 2022
As the Omicron wave passes through Europe,  countries such as the UK, the Netherlands & Denmark are leading the charge in downgrading Covid to an "endemic".   Travel restrictions and mandatory mask-wearing are being withdrawn, and life seems to be heading for something akin to "normal" again.
After these past two dark years, should we see this as the beginning-of-the-end to Covid ?  Opinions vary, of course – but it's hard not to pop the champagne and celebrate a little….even if cautiously!
Last summer in Greece, we already popped several bottles with our intrepid SeaScapers; this coming summer, it looks like we will be ordering multiple cases of champers!  With the outdoor lifestyle of the Greek islands, and our preference for avoiding crowded places anyway – sailing is a wonderful way to take a big breath of fresh air and freedom.  Entry conditions are just a negative PCR test on arrival.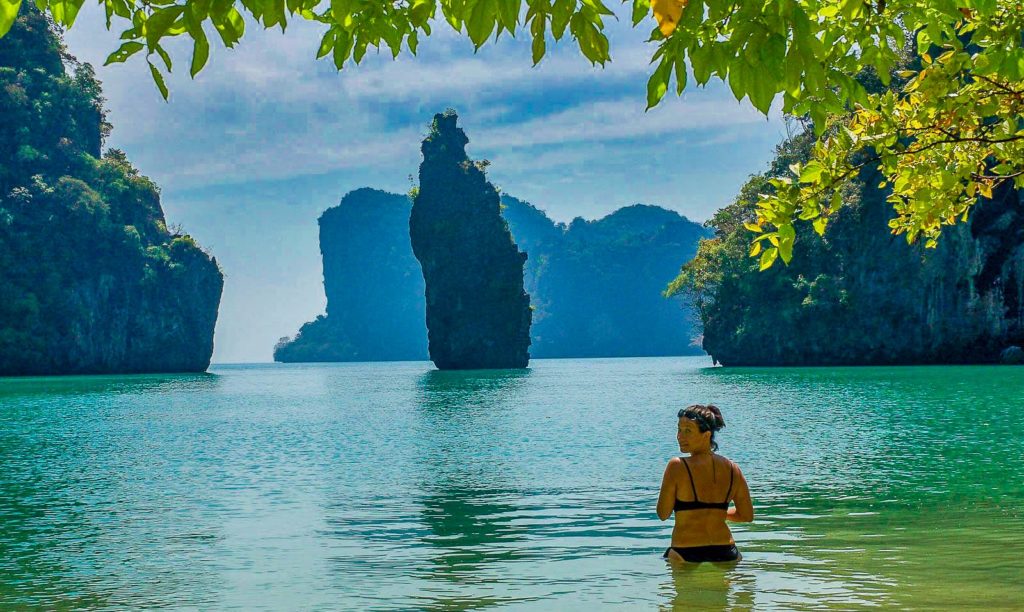 In Thailand, we were all super-enthused about the re-introduction of "Test and Go" on Feb 1st; a PCR test on arrival and a one night stay in a quarantine hotel, awaiting test results.  Assuming negative, you're free to wander off where you like! Except…. here comes the bummer for us sailing folks – Day 5, another night in a quarantine hotel + another test. No big issue if you are staying in well populated areas; not so convenient if you're in the middle of nowhere on a sailboat!
Given the rate at which changes are happening, it's widely hoped here that the Day 5 requirement will be canned soon; but of course, there's no guarantees on that.   But not to be deterred – we still have ideas & options to deal with this !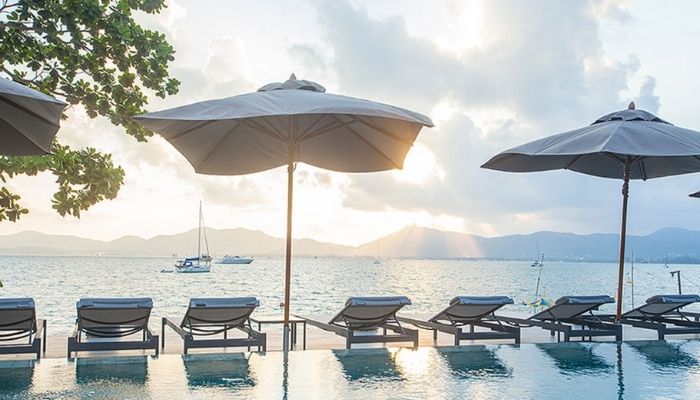 PLAN A:
1. Day One – on arrival, stay at a gorgeous beachfront hotel very close to our base in Phuket.  It's an ideal way to chill after a long flight and get over jetlag anyway!  We pick you up in the dinghy from the hotel the next morning, and off we go for 8 days around our favourite spots.  For Day 5 – we organise our route such that we are in Ko Lanta  – loads of nice quarantine hotels there.  You get a test, unlimited hot water showers and a night of aircon :),  before coming back to the boat the next morning.
PLAN B:
2.  For those with plenty of vacation time…. and needing as much therapeutic tropical sunshine as possible  – go for the land-AND-sea option. Stay for your first 5 nights in our favourite waterfront resort, on our gorgeously quiet and tranquil beach of Kao Khad.  After your initial PCR test on arrival, you can explore wherever you like around Phuket for the next 4 days.  On Day 5 , you do your second test – after which you are free to come sailing or go wherever else you like, with no limitations!