Photography workshops under sail
Our Photo Workshops
Love to learn how the pros get those stunning, up-close-and-personal shots that your average mortal can only dream about?
Our previous Photo Workshops in Thailand have been such a hit that we're adding more of them! Led by professional photographer Valerie Martin, it's a sailing adventure that's both heaps of fun and an intensive, hands-on learning experience.
Besides group tutorials and demonstrations, it's also a unique opportunity to get one-on-one instruction from a pro. Ask your own questions, get answers related directly your own photography gear and experience level.
We'll show you how to spice your shots up in PhotoShop and Lightroom, and make a so-so shot look so-cool! Of course, there will also be daily onshore expeditions – especially to capture those "magic hours" of dawn & dusk; the soft mellow lighting and the surprised looks of the locals that we're also up and about at sunrise ! We'll explore the quiet spots and hillsides, experimenting with our new camera knowledge. Back at the boat, we'll swap notes, photos – and share a fine breakfast or Happy Hour!
Mediterranean Photo Workshops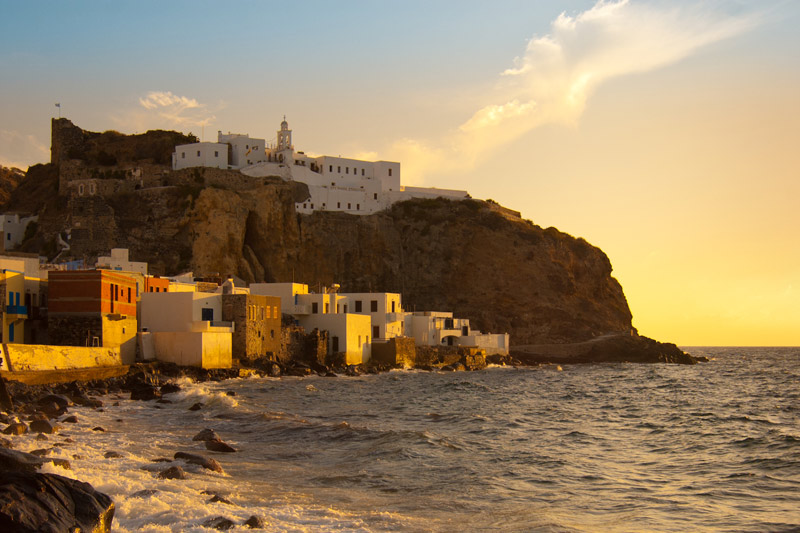 The Greek islands. Clearly designed specifically as a Photographer's Dream! All those higgedly-piggedly white-washed buildings, with their traditional blue trim – the vibrant pink-and-yellows of bougainvillea; cats sunning themselves in alleyways, fishing boats painted with all the colours of the rainbow; little old ladies in black.
Yes, they are still all there; you just need to get away from the "tourist islands".
Then Turkey, with all it's colourful history; ancient sites contrasting with modern-day, bustling harbour towns, tiny, traditional villages where only us sailboats can go.
And of course, the sparkling blue of the Med itself, a perfect backdrop to the white of our sailboats. It doesn't get much more spectacular!
However, dealing with these these flamboyant colours and contrasts can be quite a challenge. During our workshop, you'll learn how to capture the vivid impact of these scenes, and take home those "wow!" shots that make everyone jealous of your trip and new-found photographic skills!
Thailand Photo Workshops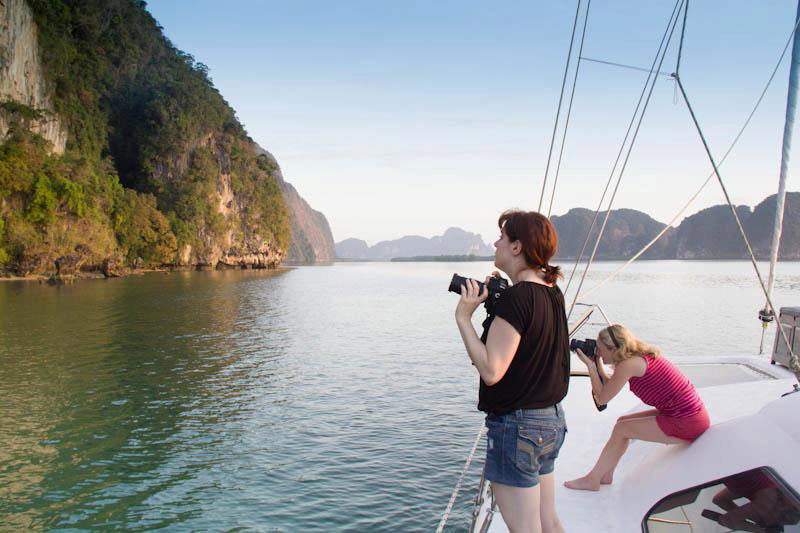 If we'd deliberately set out to choose our SeaScape Sailing spots for their photographic potential – we could hardly have picked better!
The awe-inspiring "James Bond" cliffs and caves of Phang-Nga bay; wildly-coloured longtail boats; inquisitive monkeys, friendly elephants and dragons! (OK, so they are also known as "monitor lizards", but we prefer dragons. A little Photoshopping, and they definitely breathe fire!)
The typically tropical white-sand beaches and palm trees are almost a yawn compared to all this!
To put theory into practice, Valerie will also be leading onshore expeditions to meet the locals and explore their villages, temples and the Buddhist culture which permeates these islands. For the athletic amongst us, there will be waterfalls to climb and shoot; elephants to ride, and curious monkeys to hide that valuable photo gear from!
Dates: TBA for next Thailand season.
Our Workshop Leader – Valerie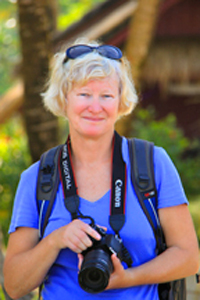 Valerie is a professional photographer with 25yrs experience and a contagious enthusiasm for travel photography. Her other tours include Ethiopia and Rajasthan, India.
You can learn more about Valerie's photography and her workshops by visting her website here.
What's Included
Photography Workshop Includes
Intensive workshop with a professional photographer
Theory seminars, tailored to individual experience and requirements
Practical shooting expeditions – sunrise, sunset; waterfalls and rivers, temples & villages, meeting the locals & getting portraits
Post-processing instructions, Photoshop
One-on-one instruction
Lively onboard critiques and group discussions of everyone's daily photo shoot
The Sailing Part Includes
Liveaboard accommodation on our 55′ yacht, shared dbl or twin cabins
Breakfasts & lunches. In Thailand, also some dinners on board
Complimentary Happy Hours on board (local beers & liquors)/li>
SeaScape Skipper – sailing instruction if desired
All onboard expenses (fuel, water, mooring costs, etc)
In Thailand, we also have:
Our very own onboard chef!
Two 2-person sea kayaks
Snorkelling gear
Frequently Asked Questions
I'm not into photography, my partner is – can I still come on the trip?
Of course! You don't need to be in to photography to come sailing with us, and there's plenty of activities for you to enjoy while the class do their thing.