Full Steam – a yacht who lives up to her name!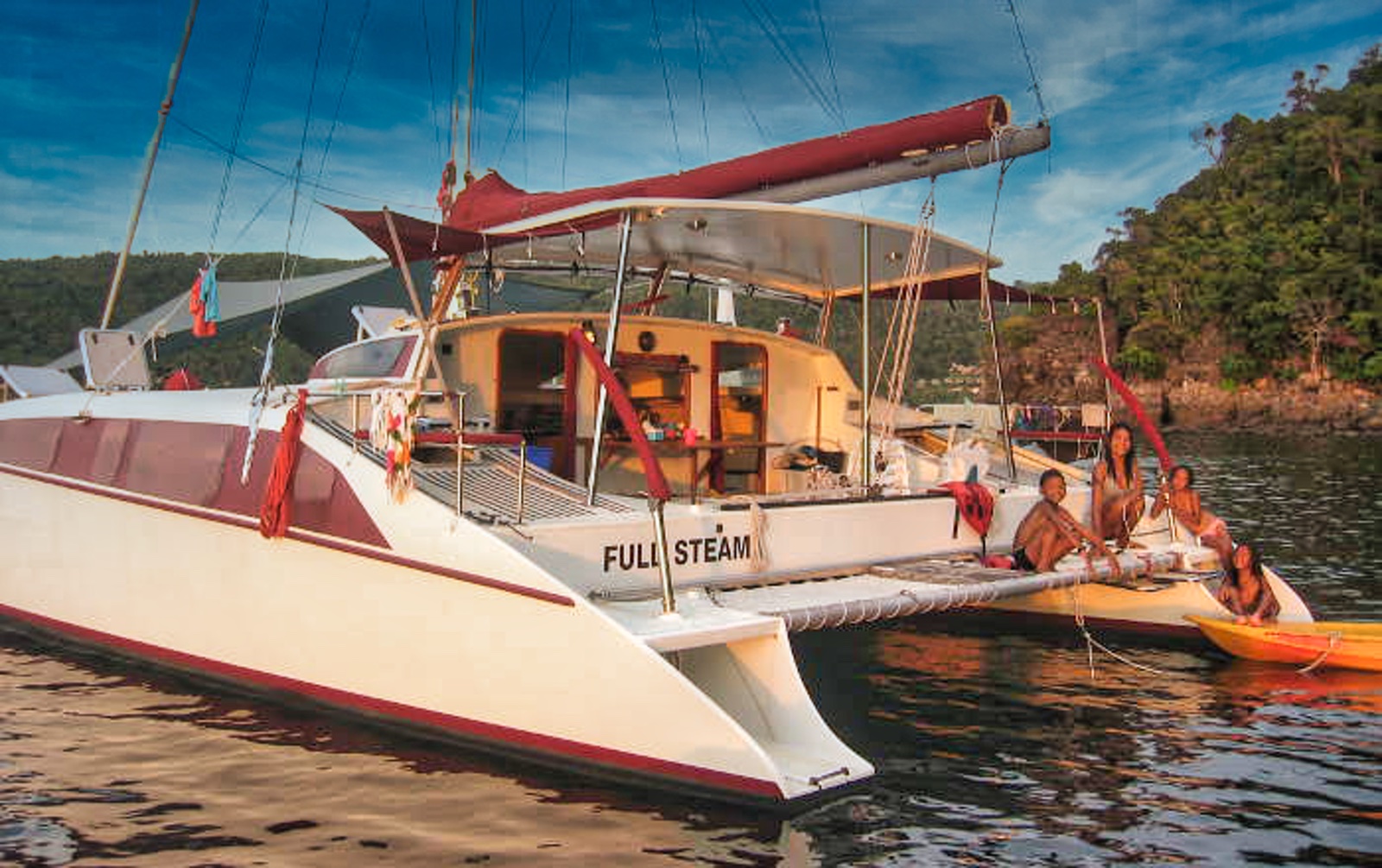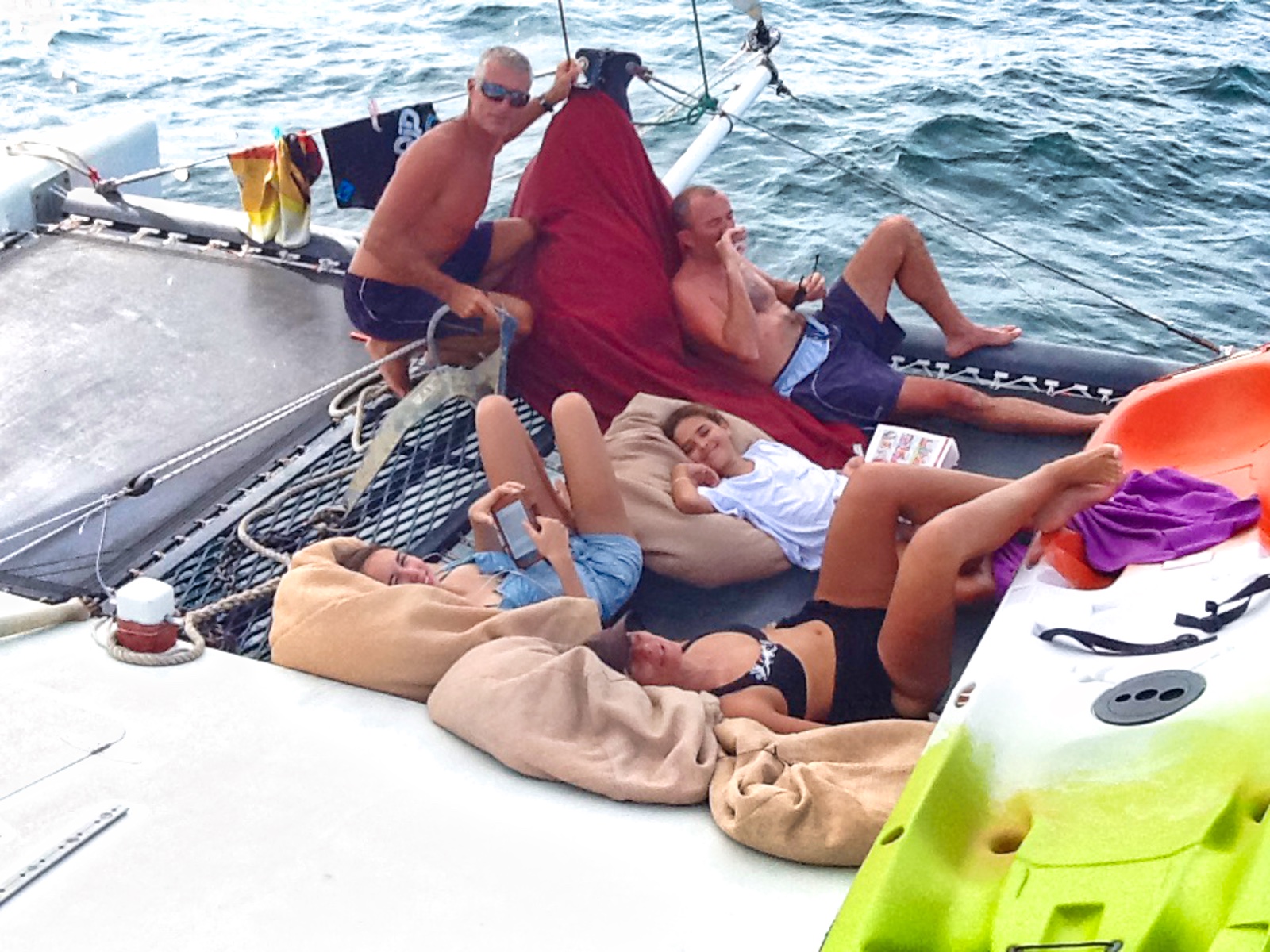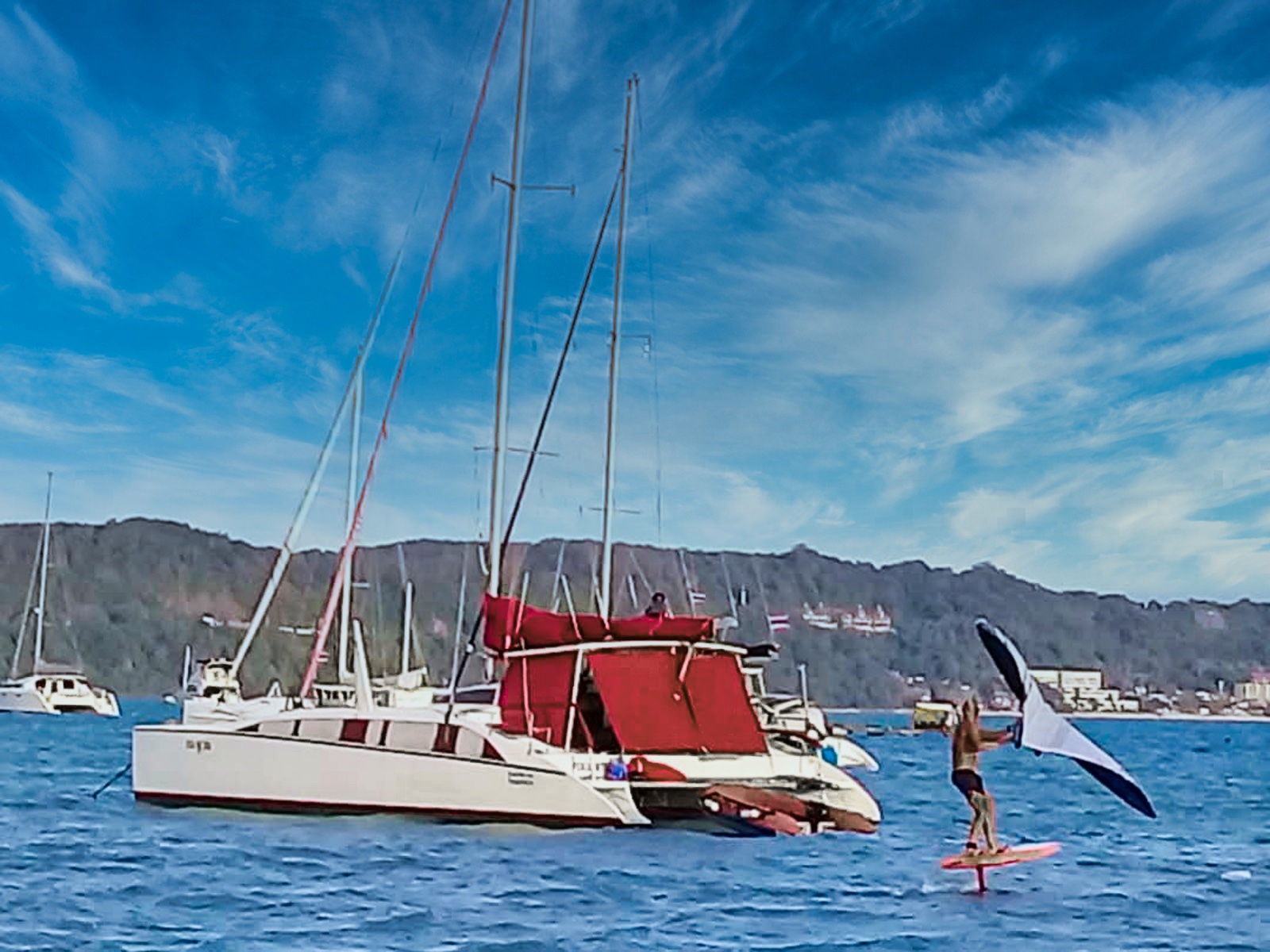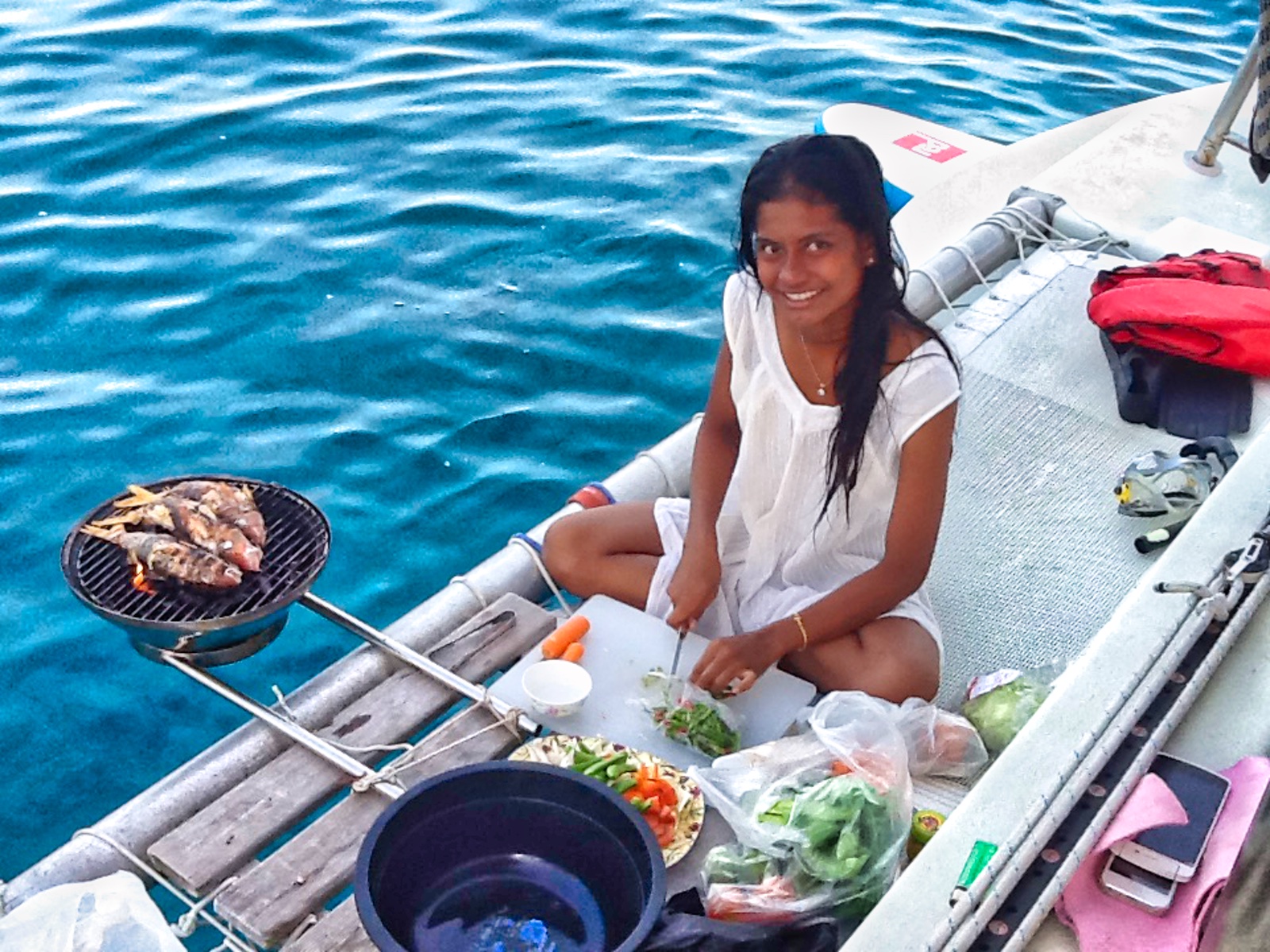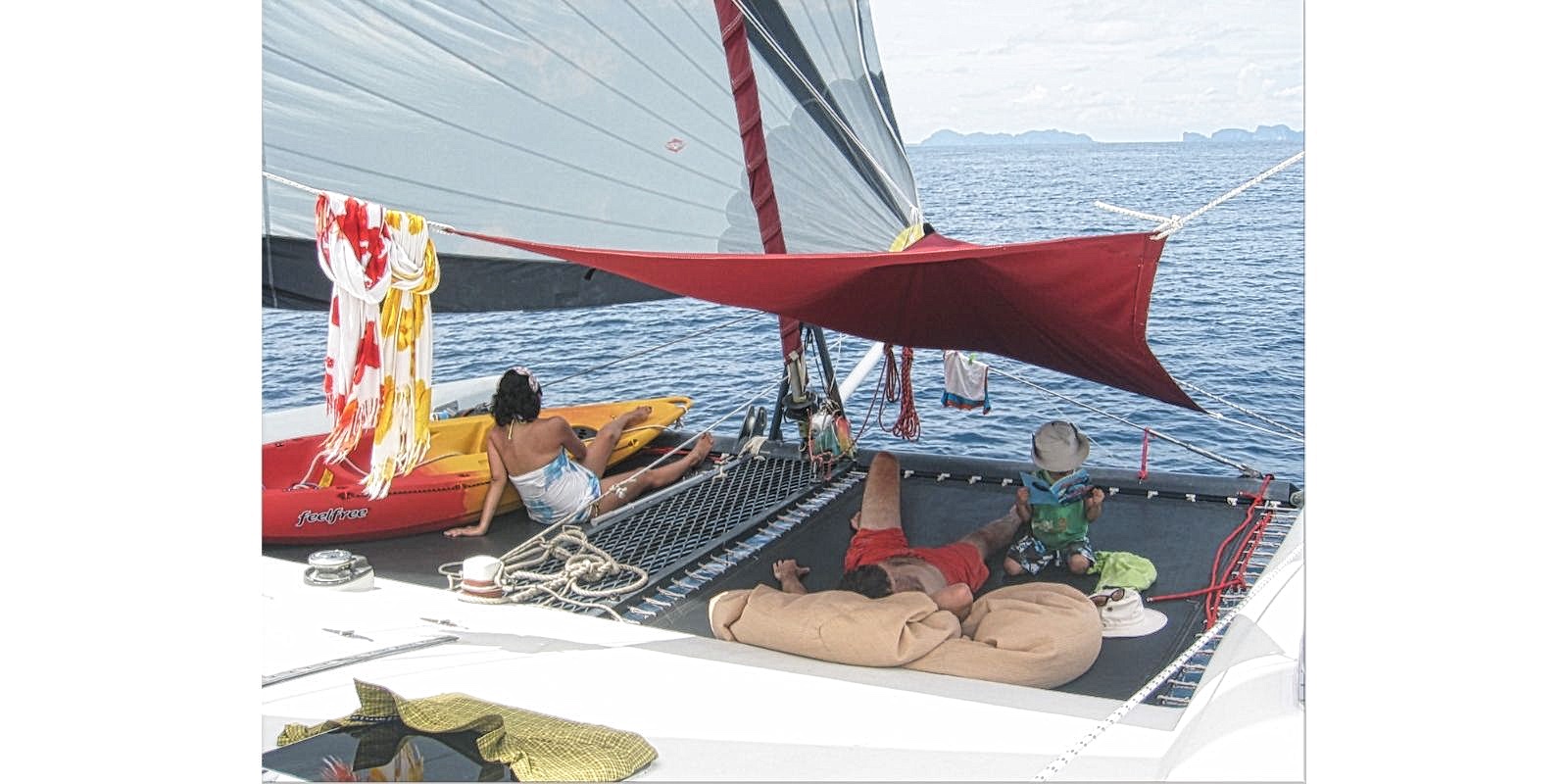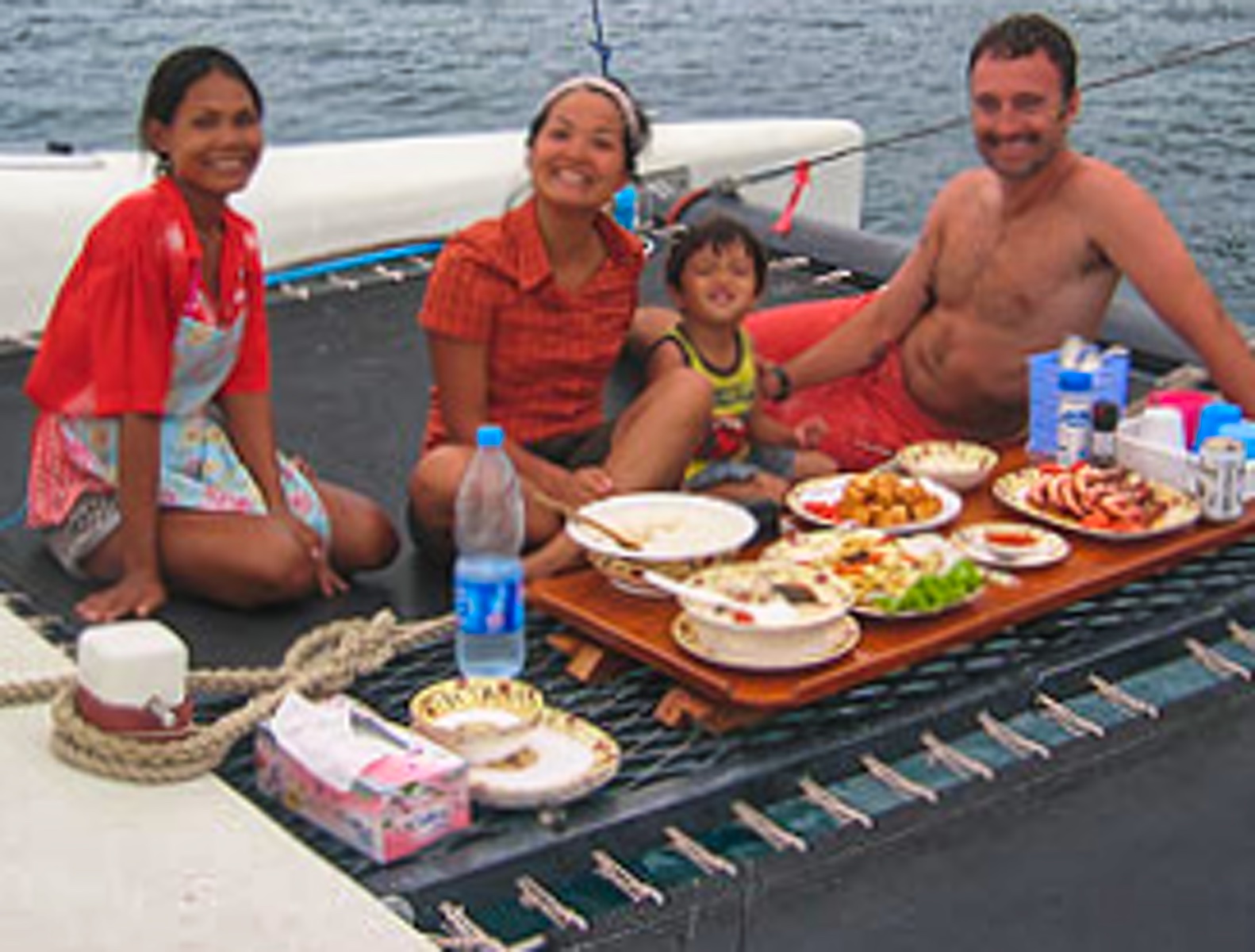 Foredeck bean bags - Full Steam
Wing foiling on Full Steam
Trampoline lounging, Full Steam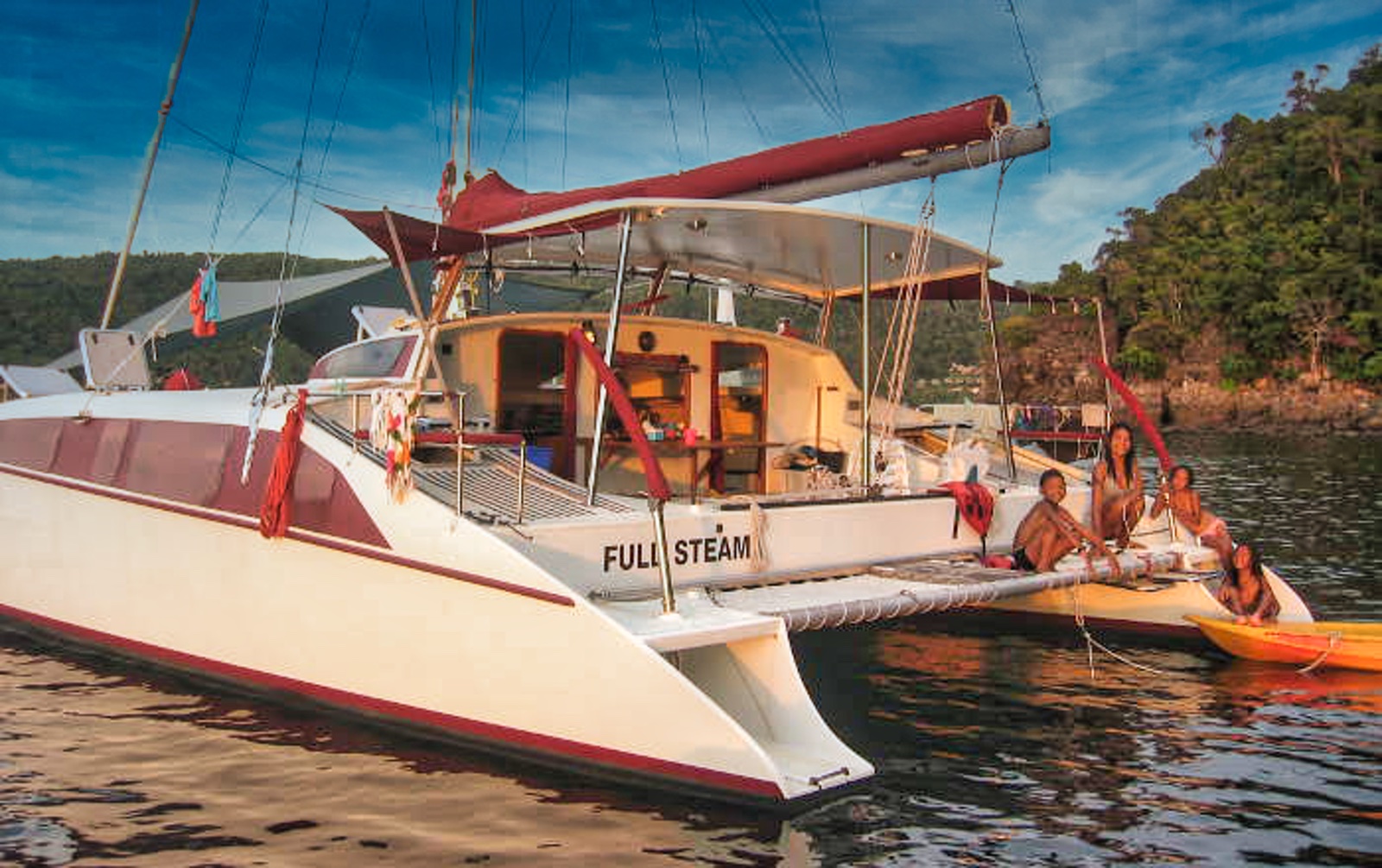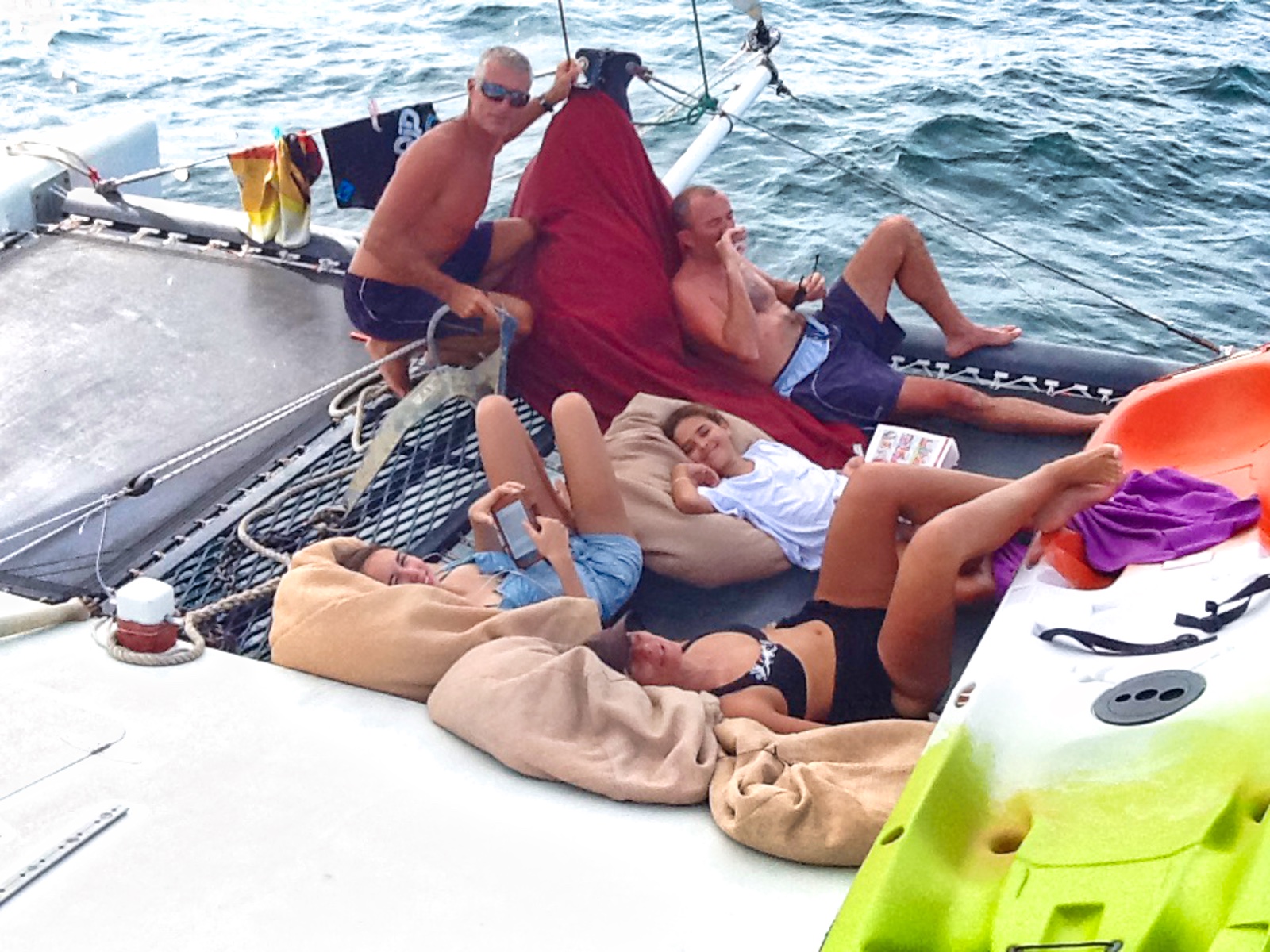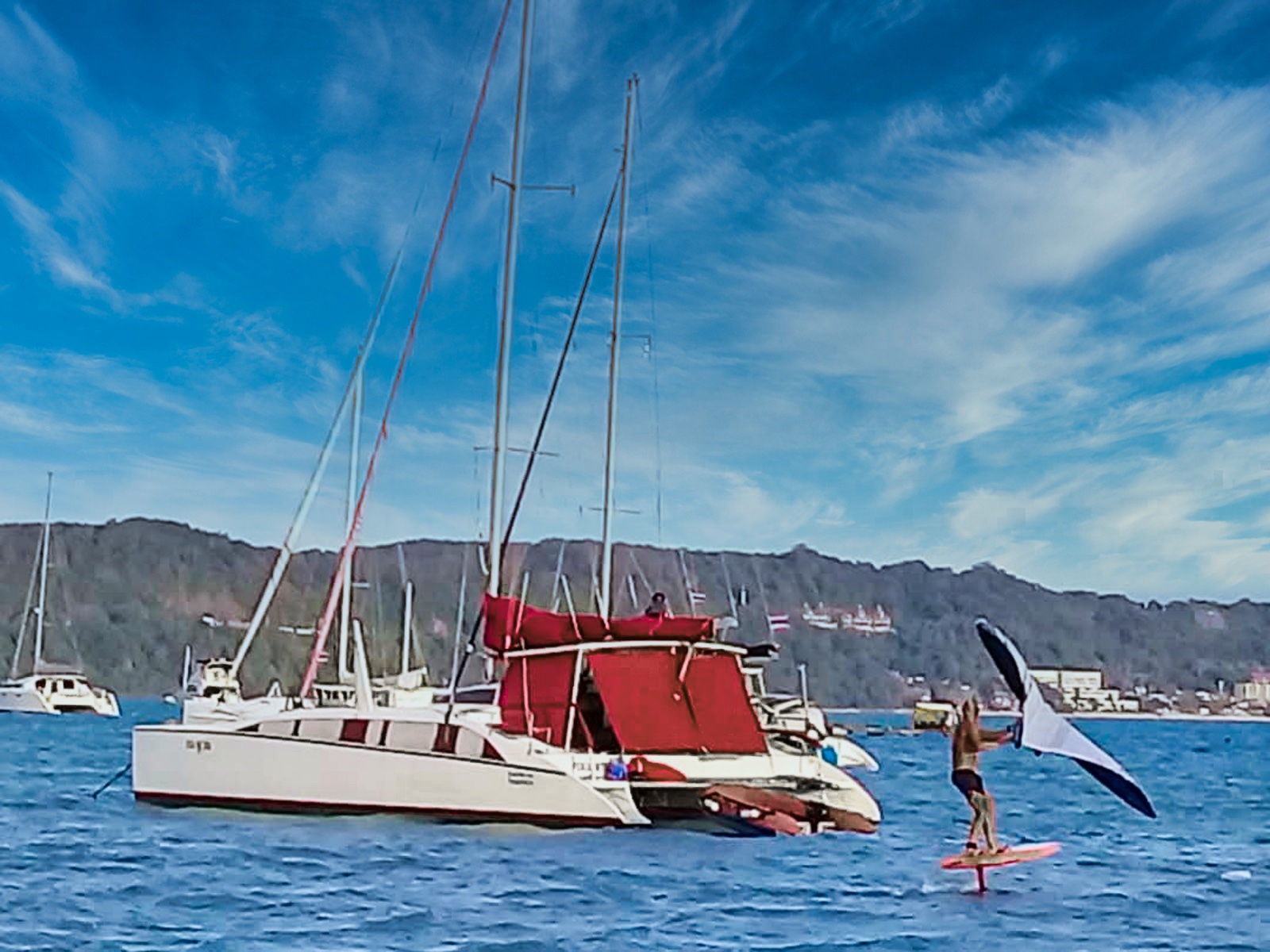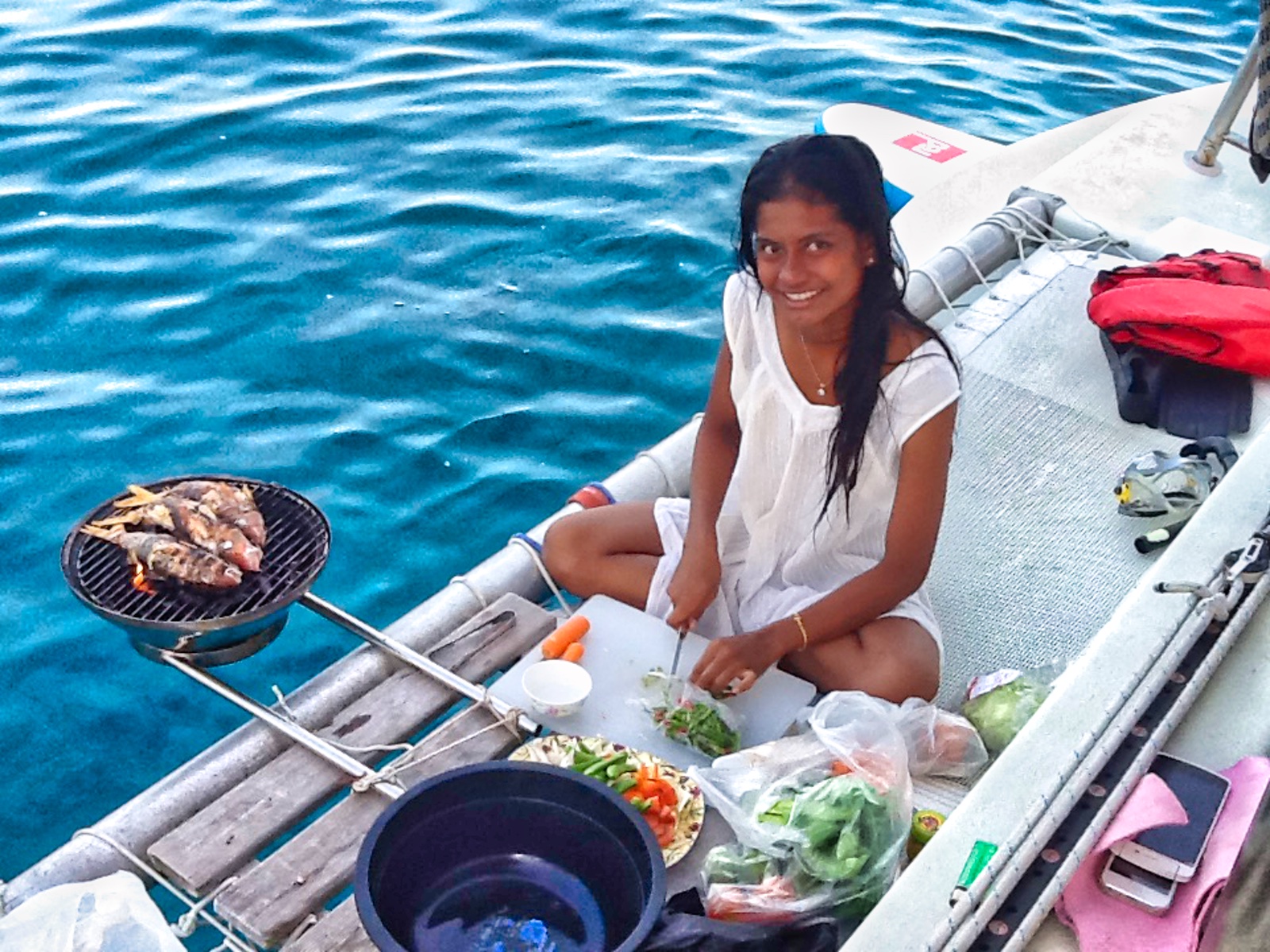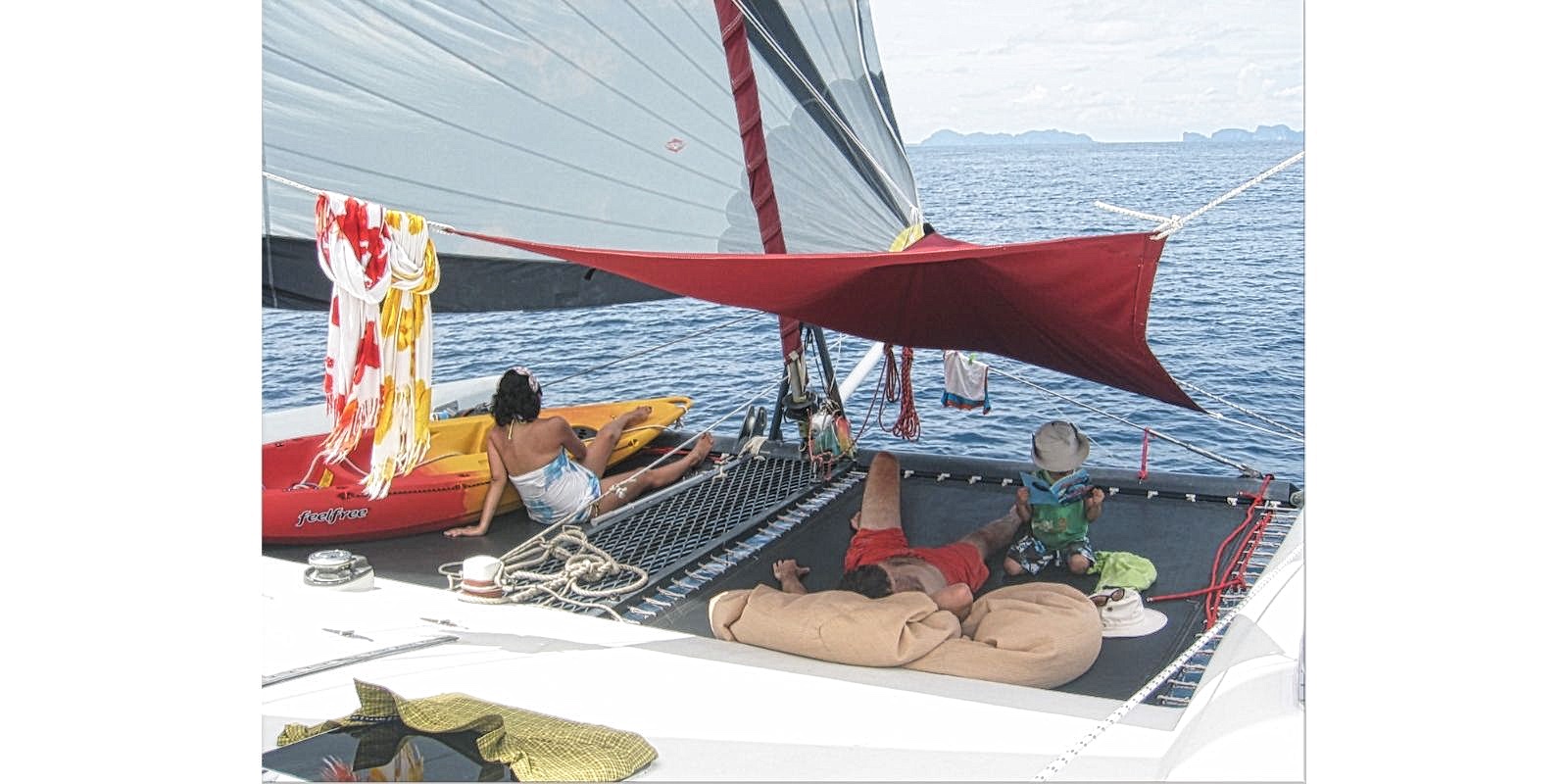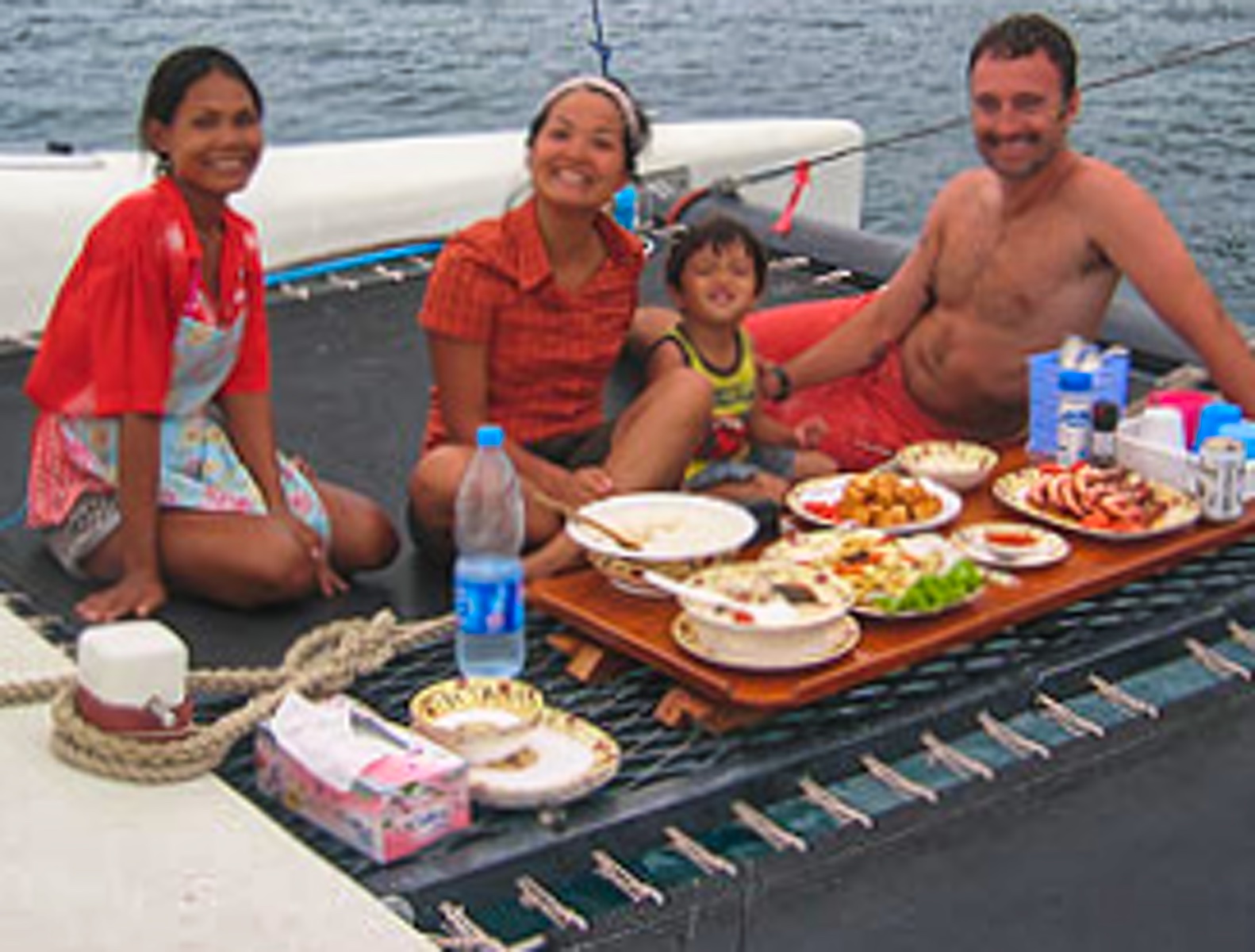 Full Steam is a Grainger 40′, ideal for smaller groups and perfect for those who like a little adrenelin with their sailing! Her average cruising speed is 7-8 knots, but she's been known to hit 17-20 knots on a good wind day! Her lightweight design means that even in low winds during high season, she'll pick up her skirts and sail you from island to island, rather than having to motor.
She has 2 equal double cabins in the aft, and one single up f'ard. Crew quarters are separate. All cabins have big hatches and fans, and of course, there is the wonderfully comfortable trampoline on the foredeck for those who would like to sleep under the stars. Groups of 6 are possible, if one of the guests wants to sleep out on deck or in the saloon.
Her curved saloon table easily fits up to 6 guests, whilst there is also plenty of shaded area for eating al fresco during the day.
Full Steam is normally skippered by her longtime owner, Captain Alex, and the ambiance on board is very relaxed and casual. With his many years of experience, around Phuket and around the world, he has many seafaring stories to tell ! If you would like to have the luxury of a cook onboard too, this can be added on.
Although most of these yachts are normally overnight charter boats – with our current Covid situation, their schedules are a lot more flexible. So if you're already in Thailand and fancy an amazing day afloat, or perhaps a long weekend with some buddies – drop us a line! We're on CDT = "Covid Deal Time!"
Layout and boat specs
Grainger 40′ (12m)
2 large double guest cabins.
1 single guest cabin
A 6th guest can be added if sleeping in the saloon or on deck
1 shared bathroom + a deck shower also
Cruising speed around 8 knots, has been know to reach 17-20 knots in a good breeze!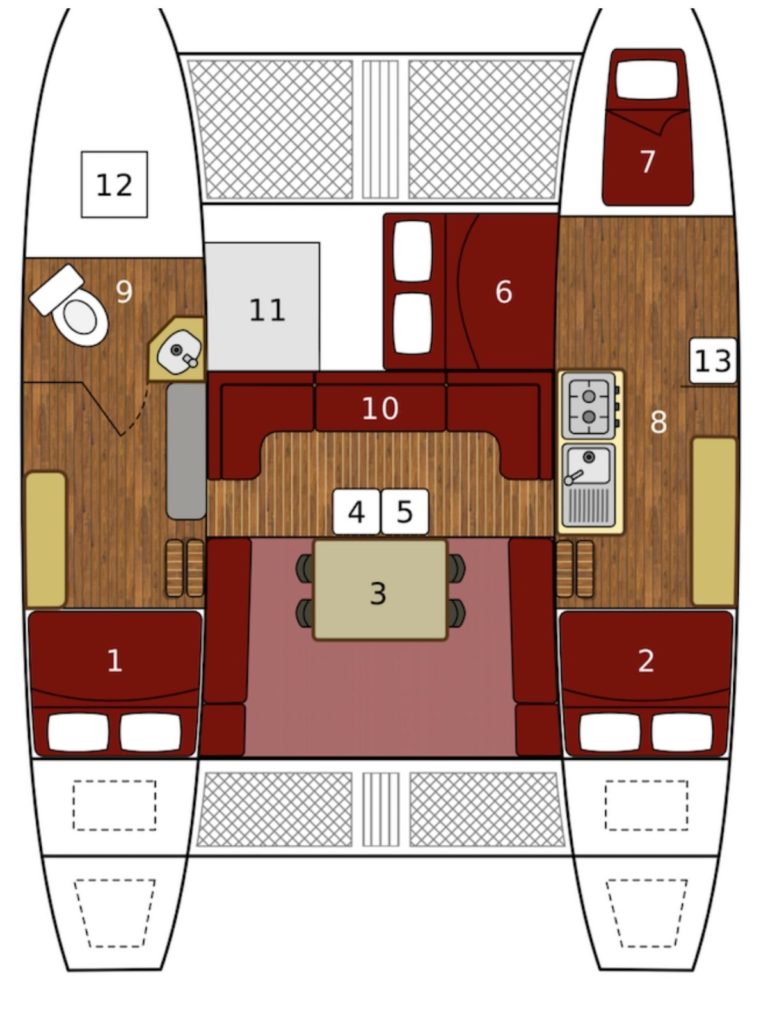 Guest double
Guest double
Dining table
Freezer
Fridge
Crew cabin
Single crew cabin
Galley
Toilet
Sofa saloon
Storage
Storage
Freezer
Prices
Price in euros per day
1 May-30 Nov
20 Dec-30 April
2 guests
500
550
3-4 guests
625
700
5 guests
680
765
For a 6th guest sleeping in saloon or deck - +50 euros/day low season, +60 euros/day high season
Minimum 4 guest price:
23 Dec-30 April
24-30 Jan
4-13 April
On board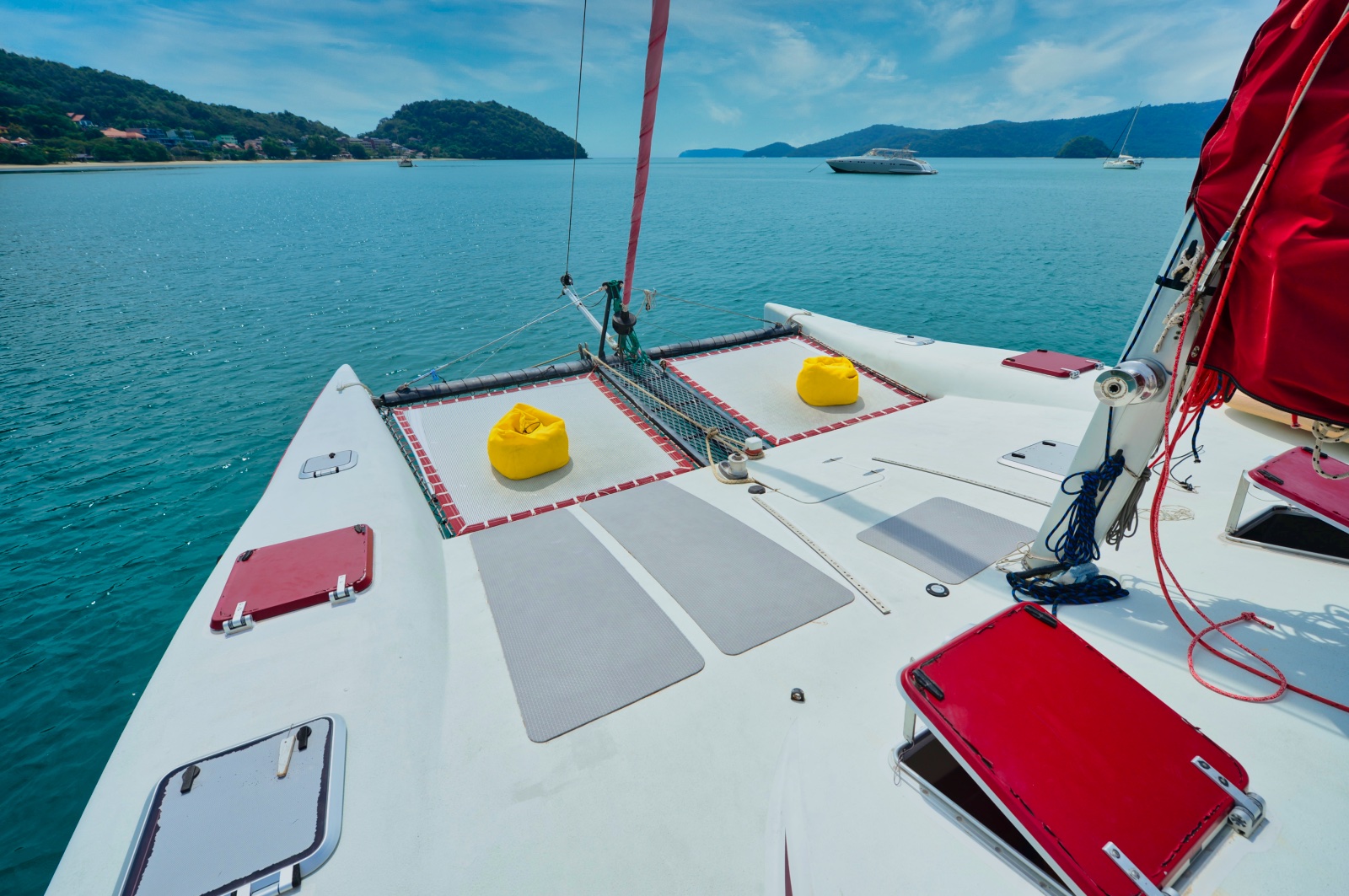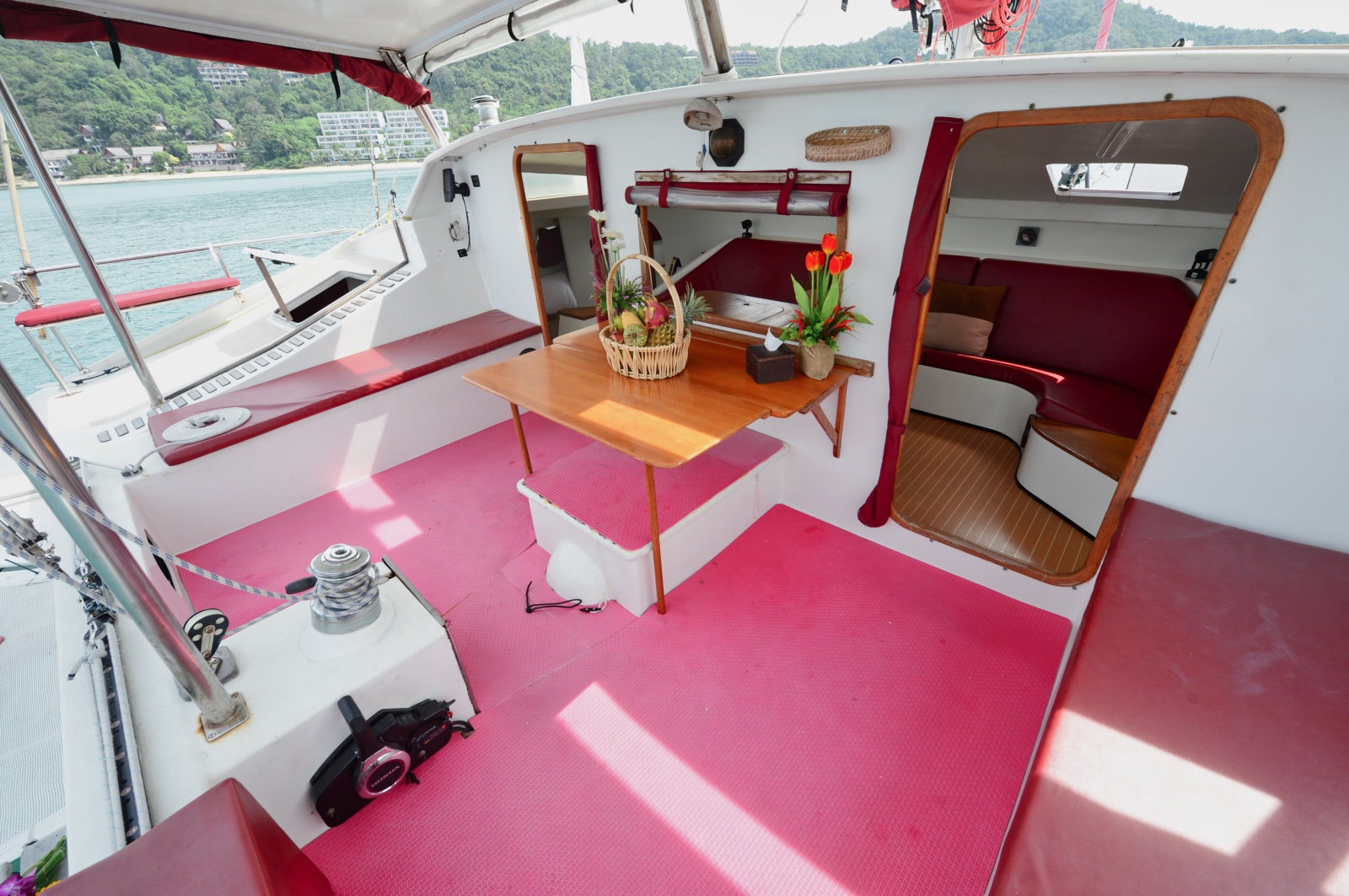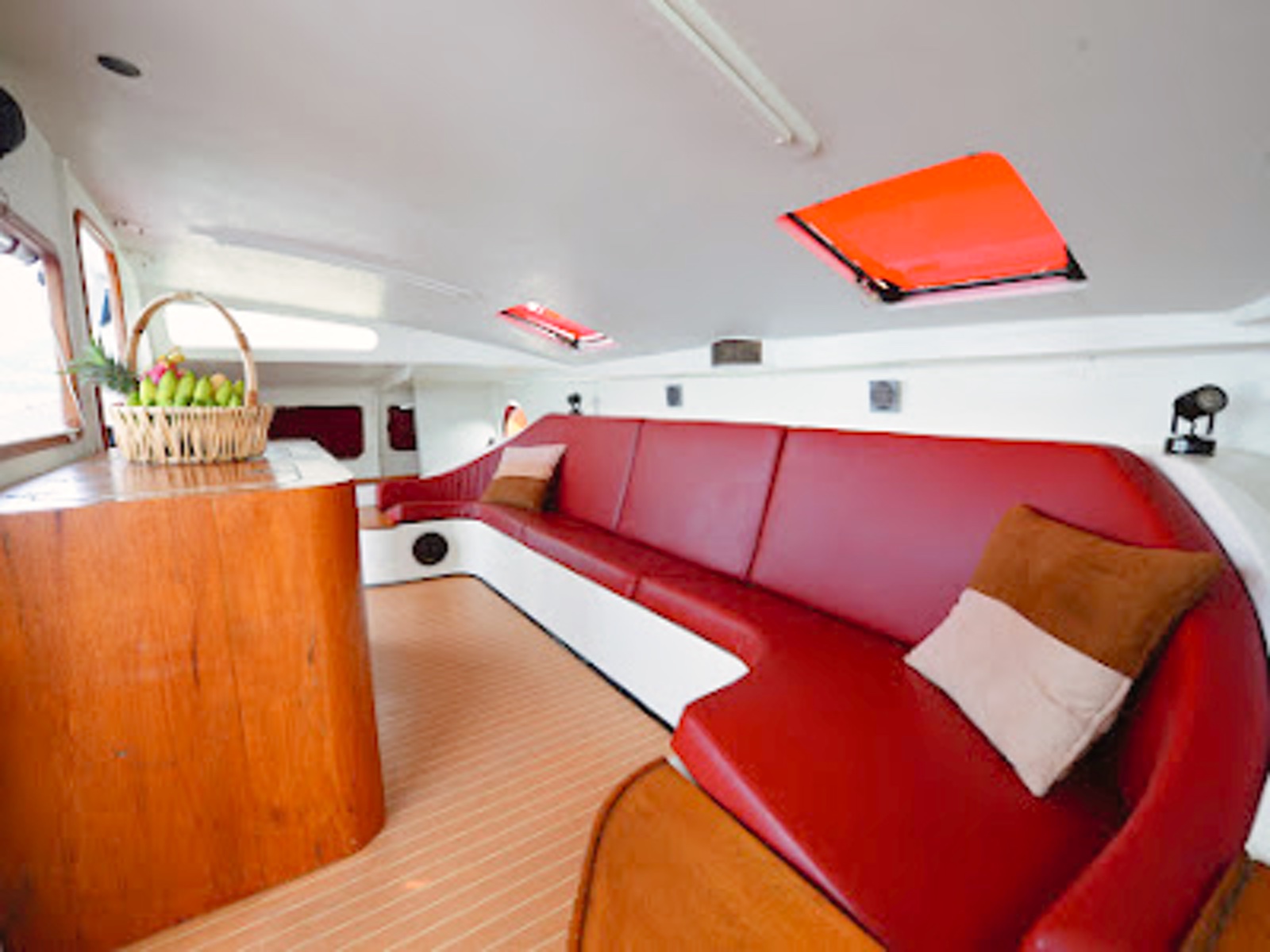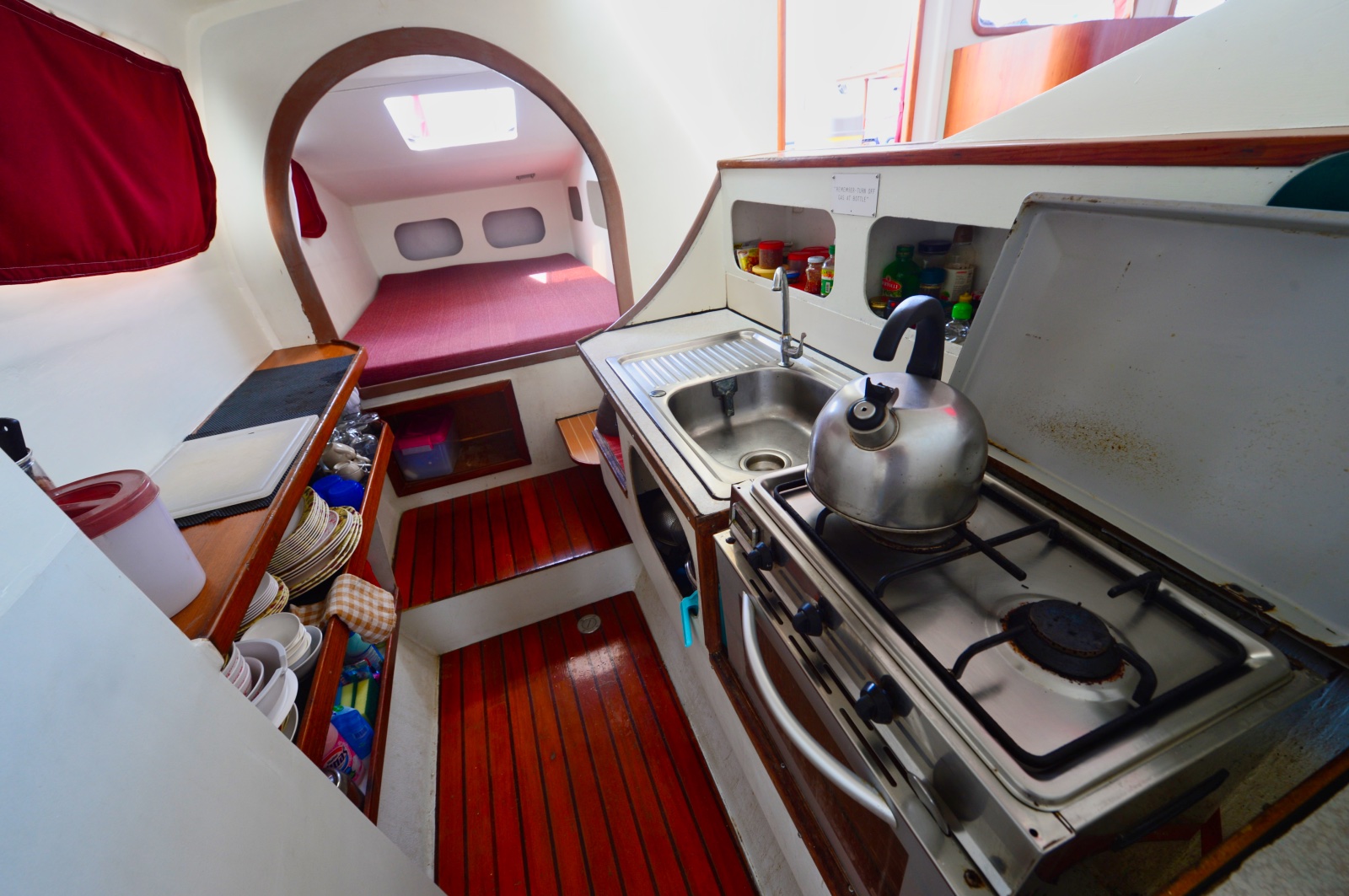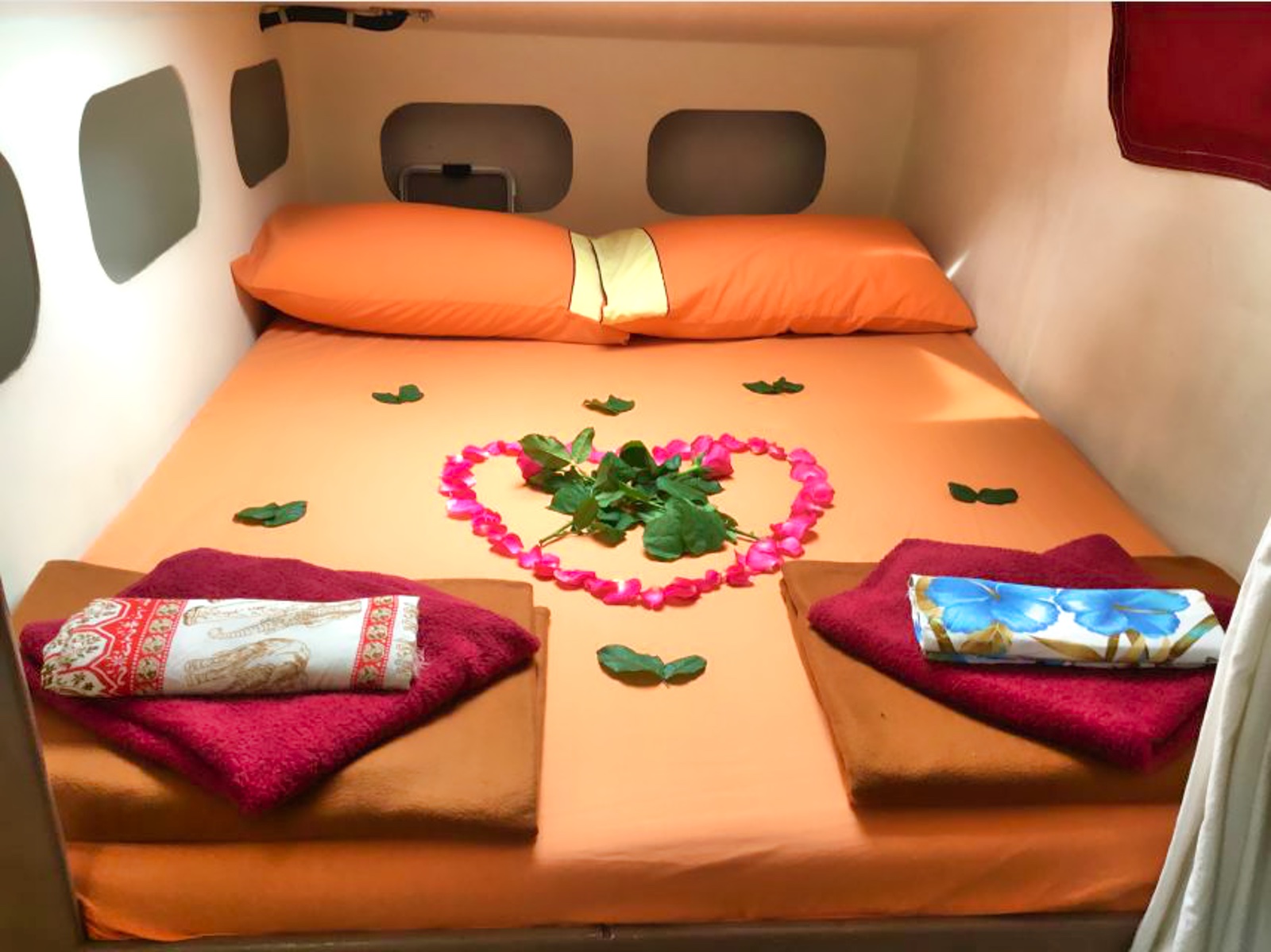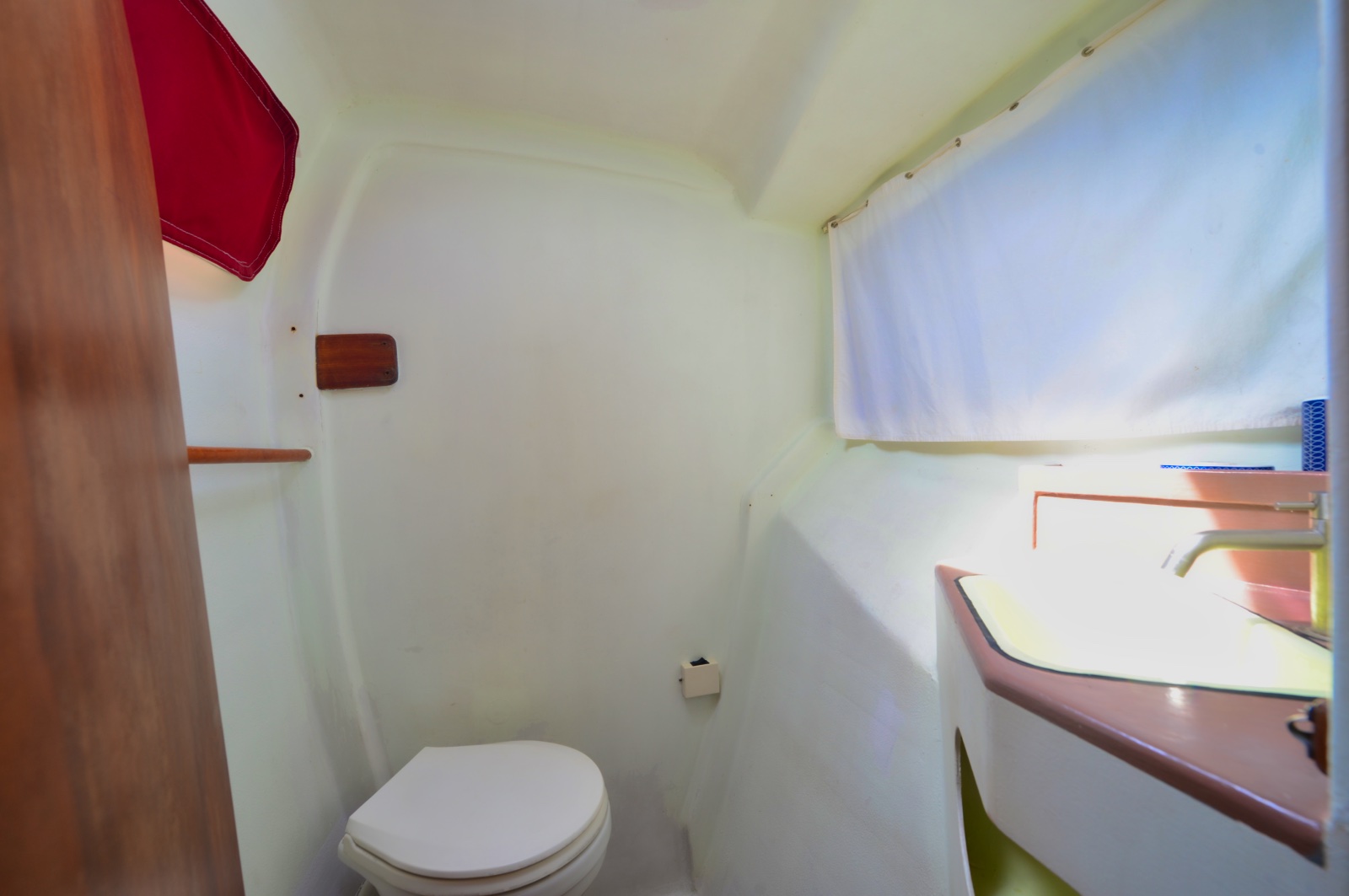 galley & cabin - Full Steam
Honeymoon cabin - Full Steam